Every T-shirt has a story to tell
We are an Irish clothing company with a mission to make a positive impact on the world, one t-shirt at a time.
Founded in the heart if Ireland and sold all over the world, we are determined to bring awareness and empower new artists who are doing the same thing. Let the beauty of what we love be what we do!
Every t-shirt has a story to tell and we trust they will be the start of many conversations.
At Buzz kingdom we believe that everyone matters and everyone has a story to tell.
We are here to listen !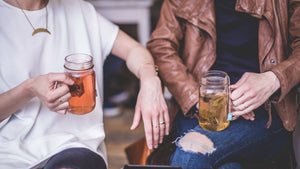 Our Story
We are an Irish/Romanian family of four and as a stay home artist and mom, I am determined to change the world one sketch at the time.I believe that we can make a better world and meet our extraordinary purpose when we express trough our talents and gifts. This website is not for my own work only but created for artists who believe in change! We hope to collaborate with different charitable foundations that do more than just bring awareness.
Inspired by God and His entire Creation , I am honoured to start sketching what was already made.  
Unique Designs
Every sketch and design started with a taught that could bring awareness or, a glimpse of a moment captured and expressed on paper. 
Worldwide Delivery
       We deliver anywhere in the world!           Our packages are well looked after and we are ready to return your money back guarantee if unsatisfied! 
Terms and conditions apply
Secured Payments
You can trust our secured payments methods and, if you are to encounter any difficulties don't hesitate to contact us!